Payment and shipping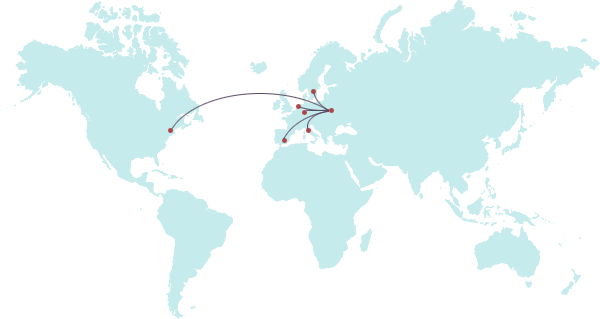 How to buy
All products which you can see on the website was made to order and delivered to customers. It means that you cannot buy them right now. However you can place an order of a product and I will make one for you. Also, it allows you to make some changes into the product (color, type of threads, size, etc.). Moreover, for you I can knit any other product which is not yet exist on my website. Just describe your ideas or send a photo of example found on the Internet.
If you are a photographer or an owner of photo studio you may be interested in long-term cooperation which I have already successfully built with few permanent customers. Please find more detailed information about my offer on the page "Props for photos studio".
Shipping
Shipping of products is paid by customers.
Worldwide shipping:
So far, I have successful experience of shipping to the following countries: Italy, Spain, Germany, Sweden, Netherlands, USA.
Shipping within Ukraine:
Shipping within Lviv:
Payment
The following payment methods are possible:
Usually, before the shipment I provide a photo report of the product. It allows to be sure that expectations of the customer is fully met and the customer can safely make a payment for the completed order.
Prepayment
In some cases, for example when order consists of several outfits or requires expensive threads I can ask you for prepayment.
Money back guarantee
I can confidently say that I have never had unsatisfied customers and all their expectations were met. However, I want to mention that I guarantee refund in case you will be not satisfied with a product or a service. Of course, I don't think it can happen and I will do my best to make you satisfied with my product!